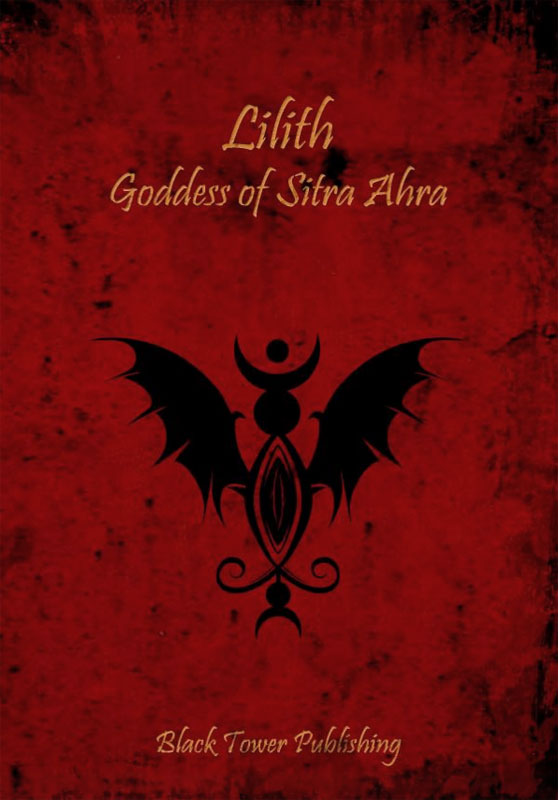 Serving as the inaugural publication from Black Tower Publishing, Lilith: Goddess of Sitra Ahra is, as one would expect, an anthology of material about Lilith. Its content is principally sourced from unknown authors, with only Edgar Kerval and Matthew Wightman generating any sparks of recognition. It is this roster that presents the most immediate problem with this volume. Yes, the nature of occult literature may mean that content is often provided by authors who are not professional writers, but to paraphrase Groundskeeper Willie: I love amateur occult writing, and your occult writing is the most amateur occult writing I ever saw.
This is not helped by the fact that many of the contributors come from South America and clearly do not have English as their first language. While there is something to be said for giving non-English speaking writers a place to have their works published, if the final product is going to be in English, and only in English, then I would expect the publisher to do a little tidying up to save face for their authors. As it stands, the reader spends half of the book wondering if they're being spoken to by a Nigerian crown prince ready to transfer a lot of money from a dead relative, such is the jarring, disconcerting quality of the bad English. In one ritual, a sigil that is created as part of the process is said to be able to be 'used in posterior work with the Goddess,' leaving me genuinely unsure what they mean, and a little worried as a result.
Unfortunately, the untidiness is not limited to the worse-than-Google-Translate English and extends to all areas of this book. Proofing appears to be non-existent, with the spelling and punctuation errors starting off early in the Foreword and getting worse the further you go. The formatting is inept, with page margins set at an inconceivably tiny half a centimetre, the paragraphs are both separated by a space and indented (with an inadvisably huge indent of course), and the type for pathworkings is inexplicably bolded and centred. A lack of care means that notes to the editor marking where an illustration should go are left in text, while in at least one example, a whole paragraph is repeated immediately after its first appearance. Illustrations range from the mediocre to the risible, with the single exception coming from Kazim with their Shamshan Lilith, an image that has already been published in the second volume of the Qliphoth journal.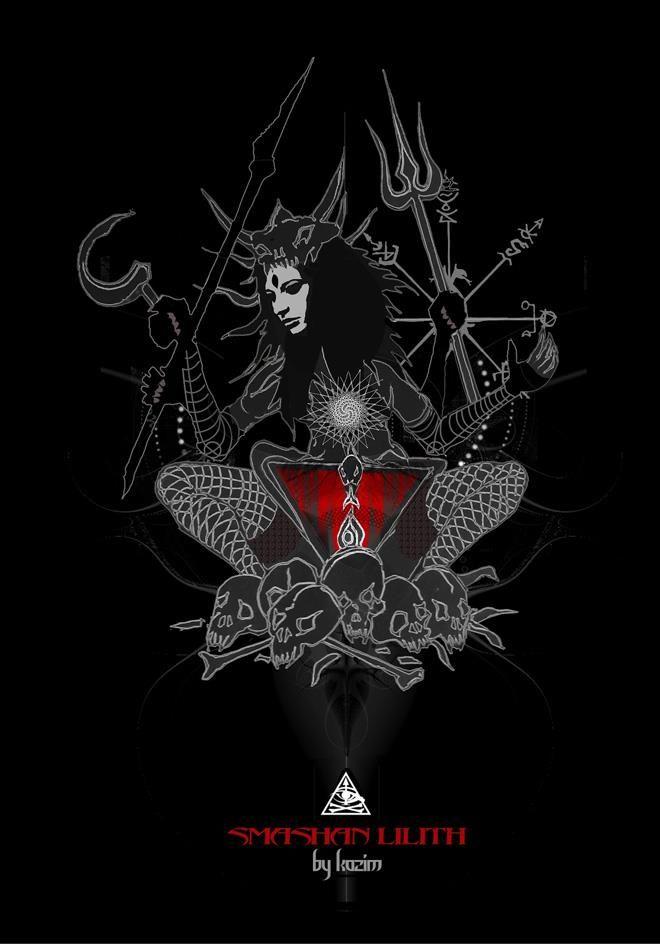 The lack of rigour extends to many of the contributors, and it's pretty early on that the reader will give up any hope of seeing many academic sources mentioned, let alone cited and referenced. To the various authors of this book, Lilith often seems to exist in a haze of vaguely understood history that intersects with half-remembered mythology and recycled, usually unattributed, teachings of other magickal orders. In one essay, Inanna receives two hits from a wildly flailing Hammer of Inaccuracy within just one sentence, first by being described as a goddess of the moon, and then being located in "ancient Babylon." In another, it is claimed that you won't find many mentions of "the Goddess" in the Old Testament and that the word 'goddess' doesn't even exist in Hebrew, something easily disproved by the use of 'asherah' as both a specific and generic goddess name in the biblical record; as thoroughly and magnificently documented by Raphael Patai in his The Hebrew Goddess.
Given the number of contributions, their relative brevity, and the focus on one deity, there's an inevitable duplication in some of the entries here. Both Salomelihecatel and Daemon Barzai address the idea of Lilith as a spider goddess, drawing extensively on material by the Temple of the Black Light, but not offering much more. Both pieces feature rather similar invokations that close, somewhat jarringly, with the familiar Dragon Rouge refrain Ho Drakon Ho Megas. Similarly, too many of the contributions descend into word salad, breathlessly listing Lilith's attributes in a whirl of glamourously dark language, which, aided and abetted by the poor English and the poor editing, can make it quite an aggravating slog to get through.
There are a variety of contributions here with 25 written pieces in total, divided into the brief salads of words, slightly better longer pieces (still let down by a lack of rigour and poor formatting), poems, rituals and invokations. James L. George has a couple of invokatory poems scattered throughout the book, and these, by their very nature, prove to  be a highlight as they are better composed and show more attention to detail than many of their companions. In the way of rituals, Matthew Wightman's Rite of the Seduction of the Virgin (also found in his book The Serpent Siddur of the Nachash El Acher) is the most elaborate, and well written, here, with many of others making one wonder whether the instructions were worth writing down. Elsewhere in these reviews I have lamented the tendency for ritual, when lazily formulated, to be basically "cast this sigil, says these words, hope stuff happens" and that's unfortunately the case here, with several rituals being nothing more than that: an interchangeable sigil is focussed on, an interchangeable invokation is uttered (hopefully without giggling), and the presumably not interchangeable person sits in the dark feeling the dark energies flow through them, and/or just a bit foolish.
Ultimately, Lilith: Goddess of Sitra Ahra feels like a missed opportunity. With some extensive editing, of both contributors and contributions, the content could have been tightened up and the errors wouldn't feel so glaring. The same is true of the formatting, with the entry level mistakes helping to draw attention to the failings in this volume. It would seem that the perfect devotional for Lilith, containing well-structured and well-written academic essays, alongside equally well-written poetry, well-executed artwork, and interesting rituals, remains to be published.
Lilith: Goddess of Sitra Ahra has been released in two editions. The first was limited to 200 copies and came as a hand-bound and hand-numbered volume with a dust jacket. The second, reviewed here, is a paperback edition capably printed by Amazon's print-on-demand service.
Published by Black Tower Publishing. ISBN-13: 978-1511792356