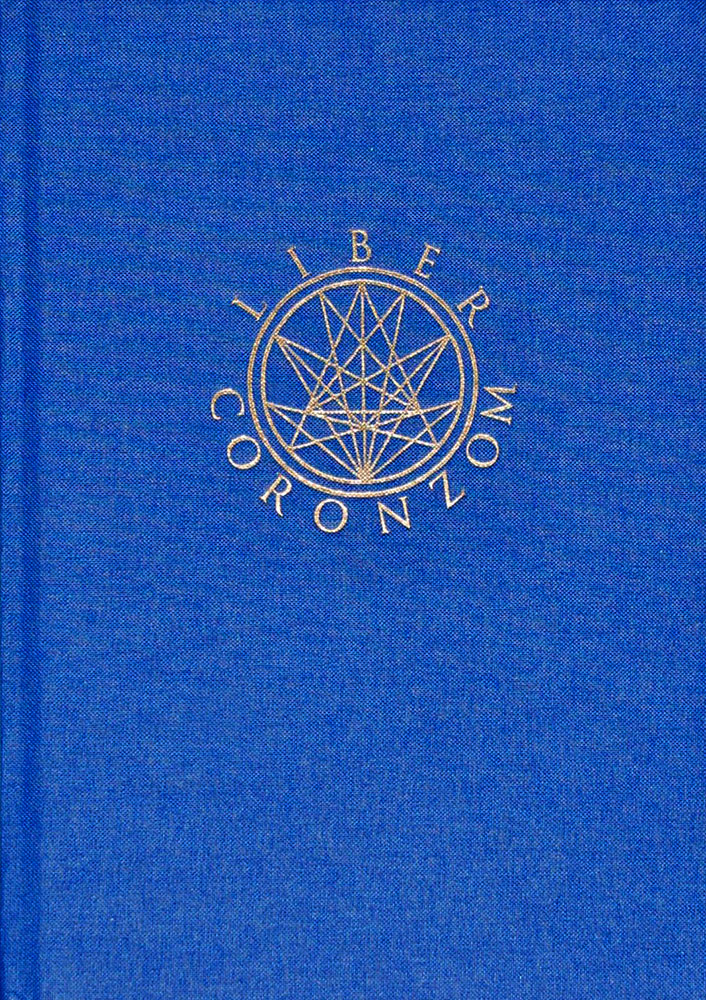 Released by Aeon Sophia Press, A.D. Mercer's Liber Coronzom represents the first foray into matters Enochian for the Dutch publishing house. Its raison d'être is suggested in its very name, with Mercer intending to provide an authentic system of magic based on Dr John Dee's records, rather than the adaptations made by the Golden Dawn and subsequently Aleister Crowley. Core to this authenticity is the name Coronzom, as it appears in Dee's original hand, rather than the more familiar 'Coronzon' of Méric Causabon's A True and Faithful Relation… or Crowley's h-enhanced 'Choronzon.' Mercer spends some time documenting the instances where this name and its variants appear in the original documents, concluding with 'Coronzom' as the most accurate form. This is important as Mercer bases much of his system around the idea of Coronzom, calling it the Coronzomic Craft (and presumably not Cozonomic as it is also rendered in at least one instance).
After this preambulatory discussion of Coronzom, in which Mercer identifies him with Samael, the rest of Liber Coronzom follows and is divided into three books: Liber Hermetica, Liber Enochia and Liber Aethyrica. The first of these libers presents basic ritual techniques, variations of which will be familiar to anyone versed in western ceremonial magic: breathing exercises, white light visualisations, and a Golden Dawn pentagram-style ritual including the Kabbalistic Cross; as well as references to two specific, non-Enochian procedures: the Knowledge and Conversation of the Holy Guardian Angel and the Bornless Ritual. At the same time, Mercer says the link 'of' (by which, one assumes, 'between' is meant) Enochian and Kabbalistic magic must be severed for the Coronzomic workings to be successful; which makes one wonder, why have any of those elements in the first place.
In Liber Enochia the focus naturally turns to more Enochian matters and Mercer provides a discussion of the Enochian language, and a variety of procedures including the banishing of Enochian entities, the opening of the four watchtowers, and the summoning of the Governors. This largely creates the toolkit for the system presented here, with watchtower openings and brief little intoned Enochian invokations being the order of the day.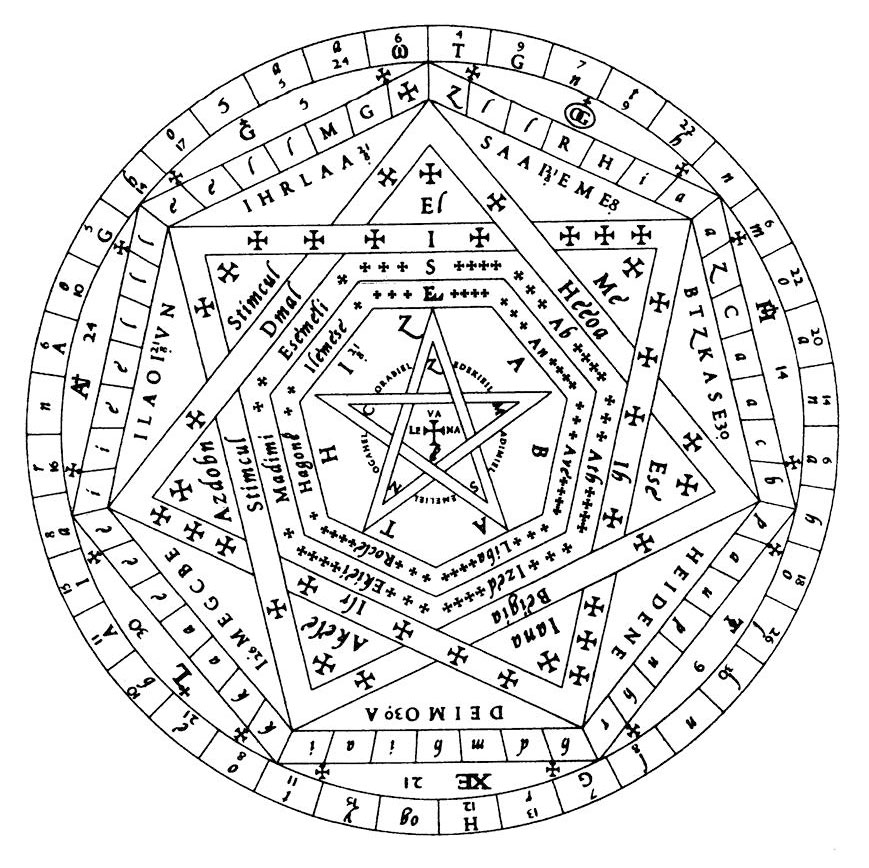 Mercer incorporates his own innovations to Dee and Kelley's template, making ritual use of a three-sided blade (which in his case is the somewhat incongruous Tibetan phurpa), and introducing what is described as a heretofore unknown shortcut through Enochian magic's system of aethyrs. While on the surface this makes you think of some hidden formula being decoded from amongst the Enochian elemental tablets or one of Kelley's transmissions, it appears to be simply that, a shortcut, wherein the way to get to the final ten aethyrs is to skip the other twenty. Genius. The vehicle for this shortcut is provided by the angels of the tenth aethyr, Zax: Lexarph, Comanan, and Tabitom. As the names of these angels are found within the Black Cross that quadfurcates the Great Table, the arguments goes, you can open all four of the table's watchtowers, invoke those angels, go directly to Zax, do not pass Zip, do not collect 200 pennies. As Zax is the aethyr in which Coronzom resides, having done this you now have instant access to the mighty devil of dispersion and with that, the experience of the Abyss. Coronzom himself turns out to be a bit of a pushover and after a brief invocation, he is overcome and it is revealed that… *spoilers*… wait for it… they were you all along – and they would have gotten away with it too, if it weren't for those meddling ceremonial magicians.
Once you have nimbly bypassed Coronzom, Liber Aethyrica follows and the final ten aethyrs from Zip to Lil are yours to explore… quickly. In fact, 'explore' might be too grand a word. Forget Crowley's description of the aethyrs with all their fantastic landscapes and chimeric entities, these aethyrs are presented as briefly encountered, largely interchangeable zones that are passed through in brief, single-paragraph descriptions, always with a citadel in Lil in sight as a goal.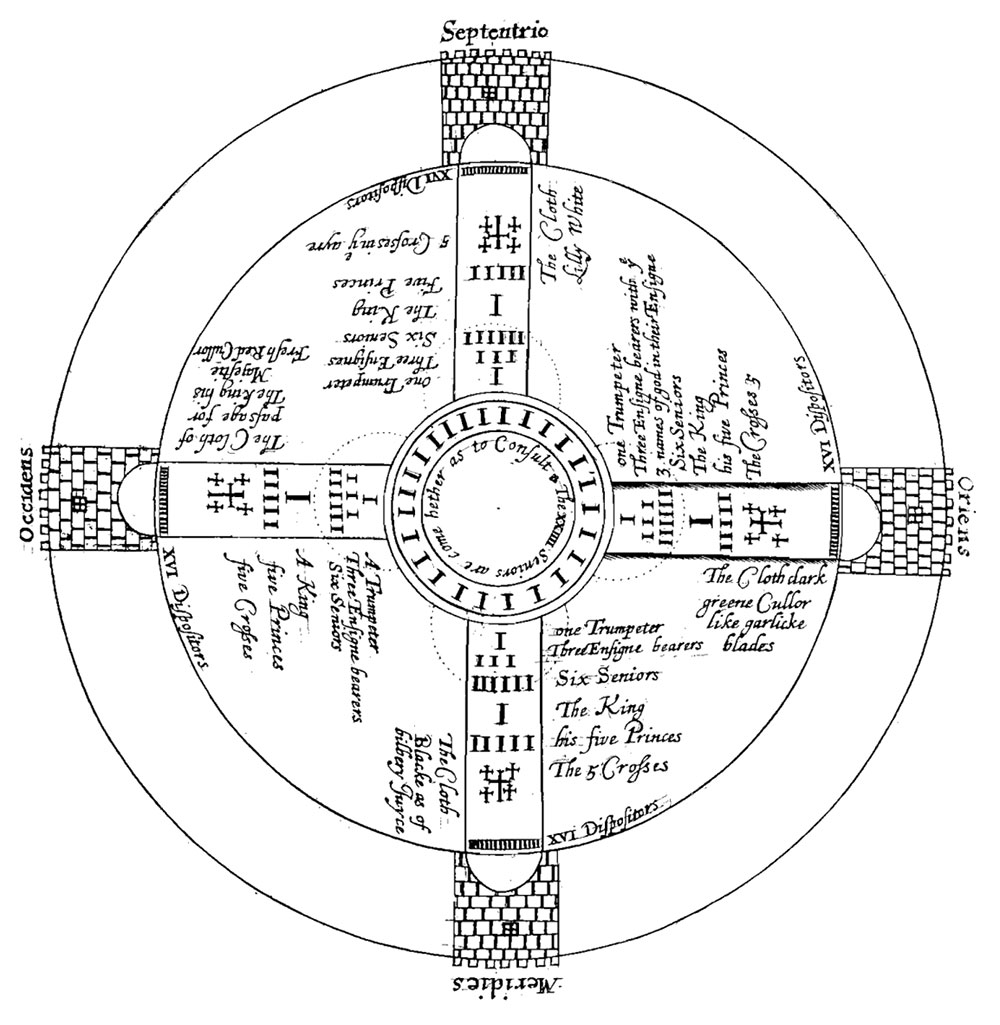 As suggested by the shock reveal of Coronzom as your bad self (get down with them), there is much in Liber Coronzom that is framed within a psychoanalytical paradigm, particularly the Jungian variant. Other reviews here at Scriptus Recensera attest to how your mileage may vary when it comes to this approach, and it comes off a little dated, recalling the heady days of the 1990s when magic as science was all the attempt-at-credibility rage.
Throughout Liber Coronzom, Mercer writes somewhat informally with a degree of confidence if not fluidity, with, for example, the initial discussion of Choronzon vs. Coronzom having a conversational tone as he explores the issue hand in hand with the reader. There are, though, little things that begin to irritate as the book progresses, making for an ultimately frustrating read. There is a preponderance of filler words, the first use of 'at the end of the day' that I've seen in a book in a long time, and a considerable number of sentences that begin with 'And.' There are also little words and phrases used inappropriately: 'gambit' is used where 'ambit' must surely be intended, 'thou' pops its archaic head up in one sentence, only to be followed by 'you' in the very same sentence, and there are repeated conflations of 'affect' with 'effect.' Commas are used inconsistently: in one instance creating a Shatner-esque staccato with their frequency, but are then almost entirely absent in other places; or in completely the wrong place in still others. Elsewhere, stray words are left in the middle of sentences, while instructions that begin by detailing what an anonymous adherent should do, abruptly get personal and start speaking directly to the 'you' that is the reader. This is without mentioning other misspellings, punctuation errors and the use of incorrect homophones that riddle the book, making for a mistake on almost every two pages. This is all symptomatic of a complete lack of proofing, and makes it feel like you're reading a first draft. It would have been beneficial to have an editor act as a brutal gardener to cut some of the redundancies, solecisms and erratum. Maybe they would have caught things like the titles that in two instances refer to things being 'Enochain.'
There are multiple editions of Liber Coronzom including one as a high quality hardcover with a full colour cover, wrapped to front and back, featuring Henry Gillard Glidoni's painting John Dee Performing an Experiment before Elizabeth I. The deluxe edition features black end paper, gold foil lettering to front cover and spine on a full black leather bound hardcover. A further devotee edition is limited to thirteen exemplars and has black end papers, a quarter grey goatskin leather bound over hand-marbled paper, and 23 kr gold decorations to the back and front cover and the spine. It is housed in a solander box, bound in full Italian grey cloth. And then there's the X-Series edition limited to 50 exemplars and bound in blue cloth but with the cover featuring the same gold foiled title and design as the deluxe edition.
The version reviewed here, though, is none of these and is, it would appear, an iteration of the standard cloth-bound edition, with a blue cloth blinding and a foiled decagram on the cover, limited to 200 exemplars. I add the caveat of 'it would appear' as the current standard edition available from the Aeon Sophia Press website, also with only 200 exemplars, is now a black cloth version, with no decagram on the front and just the title rendered in a foiled blackletter Killigrew face.
Published by Aeon Sophia Press