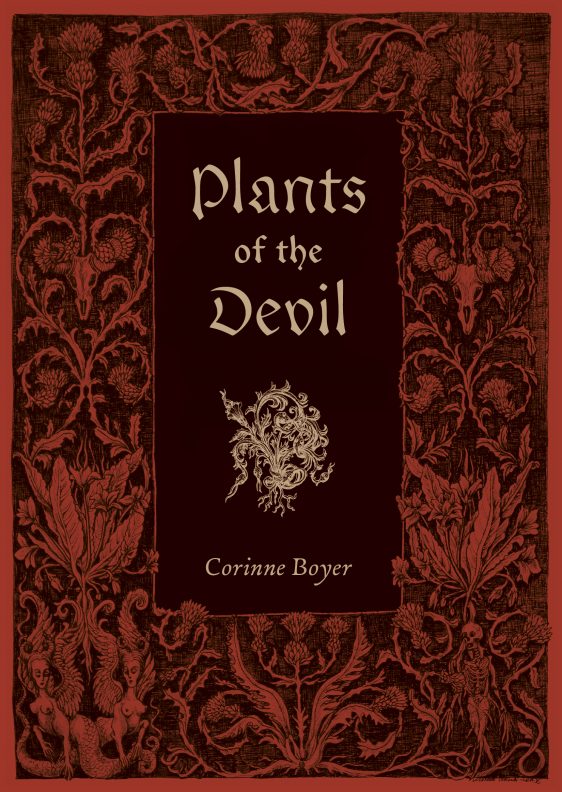 With Daniel Schulke's recent Thirteen Pathways of Occult Herbalism and his forthcoming Arcana Viridia: the Green Mysteries, Three Hands Press seems to have something of a botanical focus of late, and Corinne Boyer adds to that with her Plants of the Devil. Having previously released Under the Witching Tree: A Folk Grimoire of Tree Lore and Practicum through Troy Books, it's pretty clear where Boyer's interests lie, and this makes a good fit with the current emphasis of Three Hands Press.
Rather than treading a familiar path through a witch's garden with all its usual botanical suspects, Boyer's focus is specifically on the garden of the devil, that is, plants that in folklore have an association with the devil, whether they be connected directly with witchcraft and maleficia, or not. This can sometimes be a minor connection, with one, perhaps little known, folk name having a diabolical variant, amongst many others. Inevitably, this can feel a little circumstantial, but Boyer sees a profundity in these names, assuring us that even if this connection seems trivial, it isn't for students of the deeper mystery.
As a trade paperback of some 160 pages, Plants of the Devil is a relatively slim volume. It is divided into chapters that categorise the devil's plants into broad areas of focus: painful or poisonous plants that bear his name, plants that were ill-omened or unlucky, plants that were used against him, and plants that were used to invoke him. Boyer writes effortlessly, with a capable tone that is free of too much in the way of convoluted occult writing; albeit occasionally a little too generous with the commas – rich, indeed, for me to say, yes.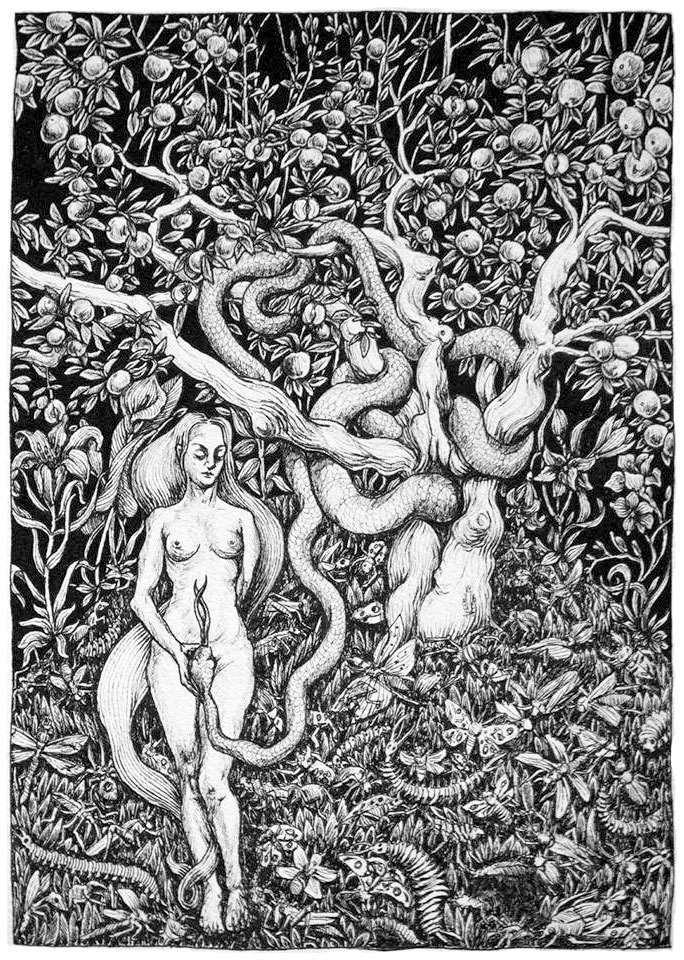 The content of Plants of the Devil is quite encyclopaedic in nature, in that the consideration of each plant provides something of an info dump, harvested from a variety of sources. These sources, all correctly and meticulously cited, are often encyclopaedias and guides in themselves, and what this means is that the gems of information they provide are often without much in the way of context; a context which may well have been lacking in their original entry too. It is a minor quibble, but what this means is that there is no way to tell the value of a particular belief about a plant, or a quality attributed to it. One poorly remembered and potentially misrecorded anecdote, or all out lie, from a singular source long dead, could be sitting alongside a genuine and widely held belief. There's probably no way to remedy this unintended equivalency, and it is just something that one finds oneself noticing as one goes through the book.
Illustrations in Plants of the Devil are provided by Marzena Ablewska, whose work can be simply described as voluptuous. These, for the most part, take the form of full page, pen and ink illustrations that are densely populated with a surfeit of both plant, human and reptilian forms; all delightfully sensuous and corporeal in their intertwining tableaus. Her work, so redolent of Hans Baldung, makes for a power evocation of the spirit of witchcraft and the transgressive feminine; and a fitting compliment to Boyer's words.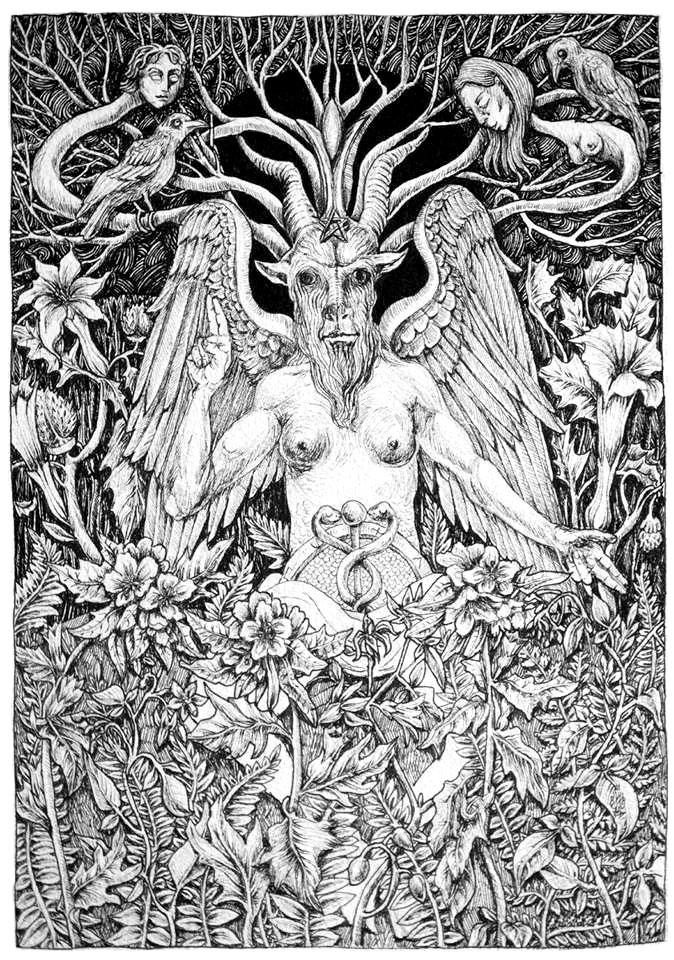 Due to its unique focus, Plants of the Devil, makes for a satisfying meditation on diabolus est hortus, with both the relative brevity of the work, and Ablewska's illustrations, helping to tighten the lens still further. It is beautifully presented, with a competent layout style that has a hint of the archaic about it without telegraphing it too much or being overbearing.
Plants of the Devil is available in a variety of formats, the most humble of which is a trade paperback version with colour cover, as humbly reviewed here, and available from sellers such as Amazon. More exciting are the limited standard hardcover with colour dust jacket of 1000 copies, a deluxe edition in quarter red pigskin and slipcase, limited to 41 hand-numbered copies, and a super special edition in full red pigskin and slipcase, limited to 17 hand-numbered copies.
Published by Three Hands Press