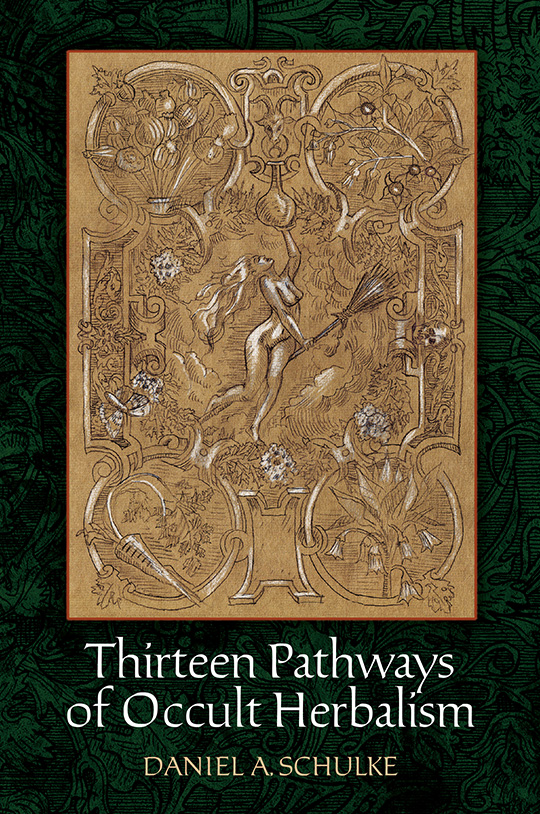 Daniel Schulke's body of written work has often reflected his role as verdelet of the Cultus Sabbati, with a frequent focus on matters botanical, most notably with the significant volumes Viridarium Umbris and Veneficium: Magic, Witchcraft and the Poison Path. This is a theme that is continued with Thirteen Pathways of Occult Herbalism, albeit in a slimmer, more digestible format than those weightier esoteric tomes.
Presented as a trade paperback of a little over 130 pages, the lion's share of this book explores plant mysticism through the thirteen pathways of the title. In addition to this, as testified by the subtitle And Other Homilies on Botanical Magic, are three standalone but obviously related essays, one of which is previously published. The book appears to be something of a harbinger of Schulke's long-gestating but imminently forthcoming Arcana Viridia (The Green Mysteries), a tome he has been working on for 25 years.
Schulke defines the thirteen pathways as philosophical routes to the mystery, each presupposing a spiritual and philosophical stance and also a momentum; make of that what ye will. Given the brevity of this book at 144 pages, the description for each pathway is equally and expectedly brief. They are, for the most part, free of much in the way of practical exercises or application, and instead present core philosophies that are associated with each path, allowing the practitioner to do their own thing within the framework. Thus, the opening Pathway of the Virgin is associated with the concept of Katharsis and has a theme of beginnings with ideas of preparation, providing effectively a botanical take on the grade of the neophyte. Similarly, the penultimate Pathway of Embodiment, Ensomátosis, makes a fitting denouement, concerning itself with the making the plant mysteries flesh, of focusing oneself and one's work on particular plants to create a complete magical symbiosis with it.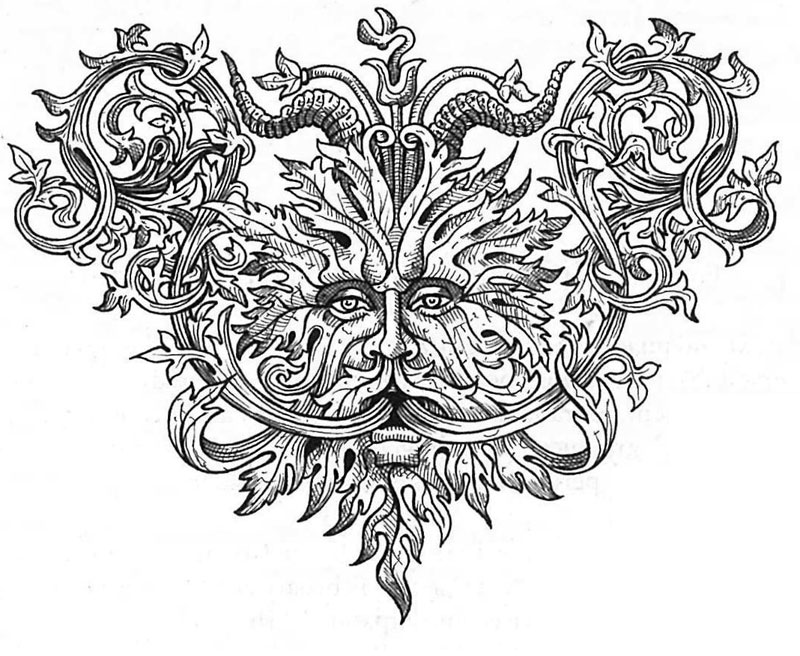 These thirteen pathways lead, in turn, to a set of thirteen gardens: little imagined zonules, each embodying a particular theme. These gardens can be reached by one or more pathways, and a single pathway may, we are told, perambulate multiple gardens. These gardens are more vividly illustrated than their preceding pathways, with Schulke using his rich lexicon to create detailed, slightly disorientating vignettes of rare plants, verdant foliage, decrepit follies and hallucinatory scents; places in which a sense of mystery lies around every turn.
Like the pathways that led to them, the theoretical nature of these gardens, with their brief descriptions and lack of explicit practical exercises, means that one finds oneself flicking through them pretty quickly: "name of the garden, check… list of plants in said garden, check… concept associated with garden, check… ummm… I probably should be taking more of this in…" *turns page* It's something of a relief, then, to get to the three considerably more long-form essays that conclude this book, giving something meatier (of the plant-based variety, that is) to sink one's teeth into.
Each of these essays can be said to be concerned with the transmission and reception of plant-related knowledge. The first, Transmission of Esoteric Plant Knowledge in the Twenty-First Century, was reviewed previously in its appearance in Verdant Gnosis: Cultivating the Green Path Volume 2 and provides an overview of various methods of receiving plant-related knowledge, with both a survey of historical examples and proposals for several future models. For Occult Herbalism: Ethos, Praxis, and Spirit-Congress, as would be expected, Schulke breaks down occult use of plants into the three categories of the title. The theme spirit congress is continued into the third essay, The Green Intercessor, where Schulke considers the idea of the esoteric knowledge of plants being revealed by supranatural entities, such as fallen angels, faeries and the spirit helpers of some North American shamanic practitioners.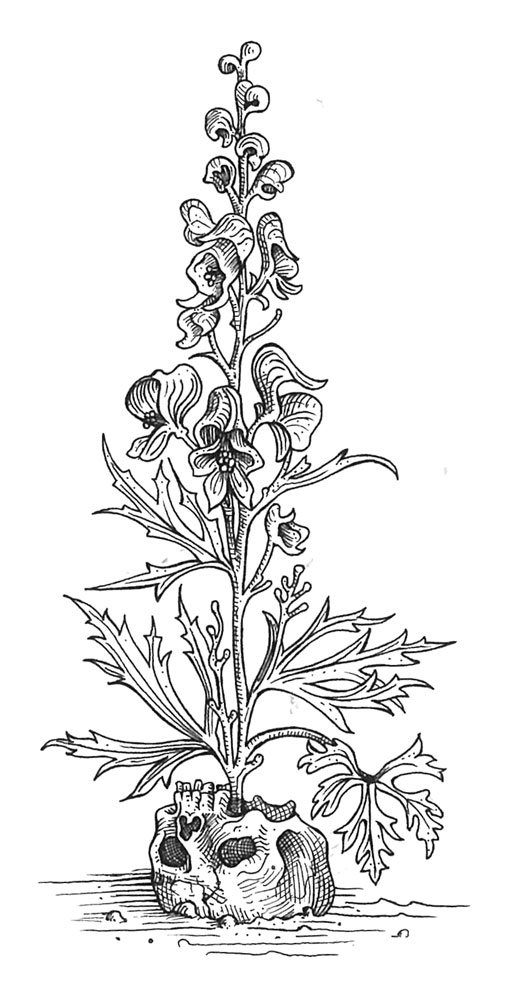 In all, Thirteen Pathways of Occult Herbalism ultimately feels like what it almost certainly is, a taster of what is to come. As a little subset of what one assumes is in Arcana Viridia it's a nice enough tincture of information, but one that the reader can breeze through without much sticking to the cerebral walls.
Thirteen Pathways of Occult Herbalism is available in three editions: a trade paperback, a hardcover edition with a dust jacket of 1200 copies, and a sold out deluxe edition of 28 hand numbered copies quarter-bound in brown goatskin and autumn marbled paper.
Published by Three Hands Press.