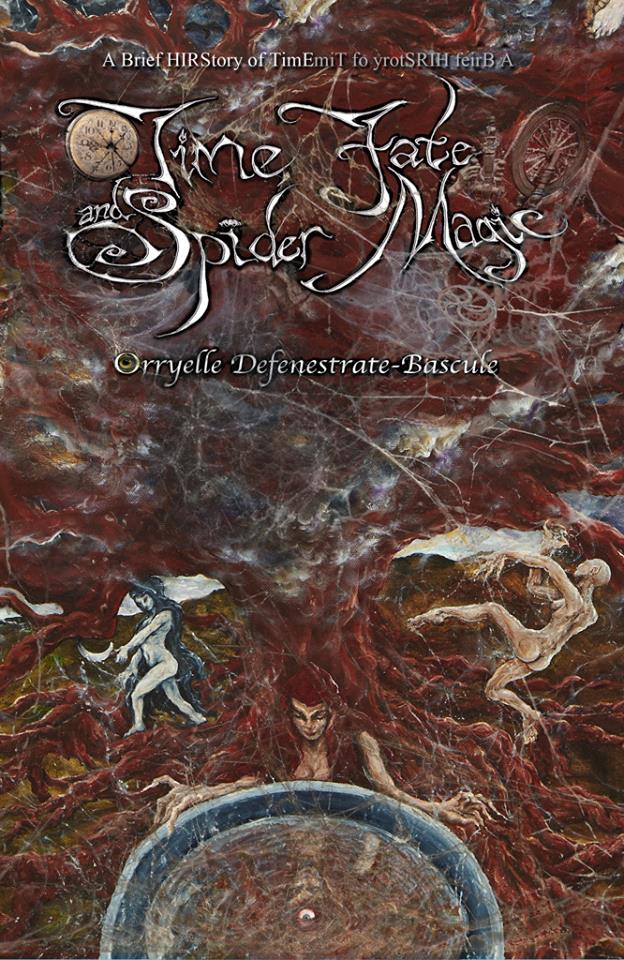 Palindromically subtitled A Brief HIRStory of TimEmiT fo yrotSRTH feirB A, this book from Orryelle Defenestrate-Bascule is a 2014 expanded and revised edition of a work originally released in 2006 through hir own iNSPiRALink imprint.
Time, Fate and Spider Magic contains many traits that will be familiar to people who have encountered Orryelle's work before: a mythologically eclectic frame of reference, word play that wouldn't hold up in etymological court but is fine for the firing of magickal connexions, and idiosyncratic spellINK and 4Maating; see what I did there? …I'm particularly proud of the second one. The closest analogy would be Kenneth Grant, with Orryelle's use of far flung comparisons and mythological broadness recalling that of Uncle Ken, but with a lot less wallowing in the sewage of the qliphothic realms; such fun.
Like Orryelle's own practise, Time, Fate and Spider Magic is indeed eclectic and just a little bit manic. It jumps polymathically from one subject to another, from this mythologeme to that. This is not a failing by any means, as it would perhaps be in the hands of a lesser writer and practitioner, and instead perfectly encapsulates Orryelle's approach to magick.
The book is one half travelogue, one half exegesis, and just to be difficult, one half grimoire. It begins in the exegetical mode with Gate One, outlying a discussion of fate and time at the heart of which is the story of Oedipus. This reads less like a magickal treatise and more a philosophical reflection on fate and questions about its immutability. Over its significant length, 95 pages in all, it branches from the Oedipal basis into a broader discussion of fate and time, encompassing Greek and Egyptian mythology, Mayan time keeping, and ultimately, Thelema. This is interspersed occasionally with images of apropos atu from Orryelle's Book of KAOS tarot, accompanied by their original explanatory text.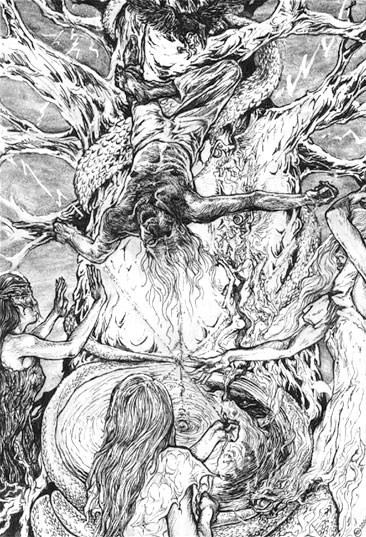 The second gate of Time, Fate and Spider Magic takes an arguably more magickal approach with what is largely an exploration of the concept of an arachnid goddess of fate, one part Greek Moirae and Hekate, one part Kali, and a little bit the Egyptian scorpion goddess Serket. Orryelle envisions this composite goddess as a grand creature of space and time, bridging dimensions and being associated with the twenty ninth qliphothic tunnel of Qulielfi, the Nightside reflex of the dayside path of the Moon connecting Netzach and Malkuth. This is borne out by a received text, The Book of the Spider, not to be confused, Orryelle is at pains to point out, with a similarly named tome mentioned by Grant otherwise known as Liber Okbish or Liber 29. Orryelle's Book of the Spider has the spider goddess describe herself as dwelling in the spaces in-between, in the tunnels behind, in a lair that is the very tome she speaks from, "spiralling Qulielfi copper mindfire."
Orryelle shows how these themes of the spider goddess and fate and time travel were given physical application through hir use of ritual theatre. Most notable of these are the labyrinthine structures created at festivals in the latter half of the nineties by hir Metamorphic Ritual Theatre Company; the imagery of which will be familiar to anyone that has followed Orryelle's work over the last three decades. These were large, immersive structures in which visitors mingled with performers in an intersection of performance and praxis.
While gates one and two of Time, Fate and Spider Magic provide hints of ways in which the themes of the book could be ritually applied, this is made explicit in the third gate, with Orryelle providing several techniques. The first of these uses a web structure to effectively time travel between incarnations, both past and future; a concept based around the idea of the Guardian Angel being one's future self. Orryelle also briefly touches on a system of pathworkings called the 8 Gates (consisting of mineral, plant, fungal, animal, human, inbetween, the black void and the white light), as well as techniques for using tarot for conjuration, rather than just divination. These procedures aren't necessarily presented in a ritual and recipes format, and Orryelle weaves instruction together with anecdote and elaboration, describing situations in hir own experience where they were used.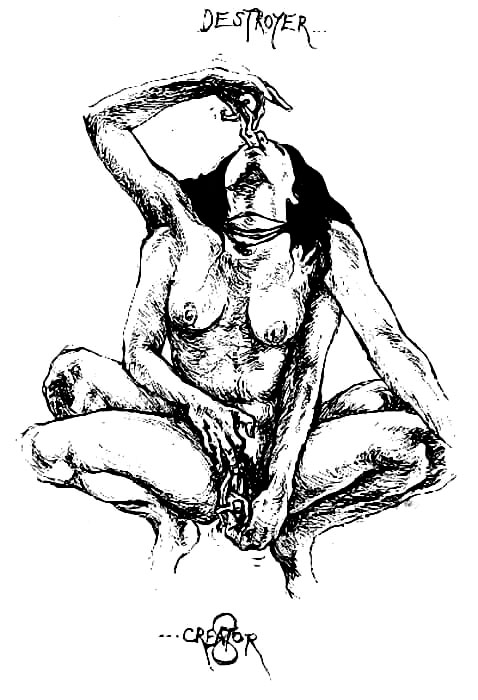 The third gate is the briefest section of Time, Fate and Spider Magic and the remaining 90 pages are devoted to appendices of supporting information, diaries and texts. There's a valuable exposition on mantra and mudra used in the preceding sections; a reproduction of the multi-page, densely-illustrated programme for a Metamorphic Ritual Theatre Company performance of Arachne Ascendant; and a full transcript of Orryelle's Liber Qoph vel Hekate, a daily Lunar prayer that compliments Crowley's solar Liber Resh vel Helios. The largest of these appendices is a documentation, photographs and all, of the 2003 incarnation of the Global Chakra Workings led around the world by Orryelle's HermAphroditic ChAOrder of the Silver Dusk since 1999. If this account makes one aware of anything it's the passage of time, as my recall of reading about these events soon after they happened seems so recent, not over a decade old.
As with most Avalonia titles, Time, Fate and Spider Magic has been manufactured by print-on-demand service Lightning Source, although unlike many of Avalonia's books, this one comes in both a paperback and a limited hardback version. The hardback edition is bound in blue cloth with a full colour dustjacket, and the internal pages are printed on a not entirely sympathetic stock that is fairly light and brittle. Orryelle's formatting and writing quirks, with words double-spaced for numinous effect, idiosyncratic spelling and use of more fonts than is usual, can make it hard to tell when something has been edited with intent, or whether it's a genuine error, in the case, for example, a line in a paragraph being indented halfway through it.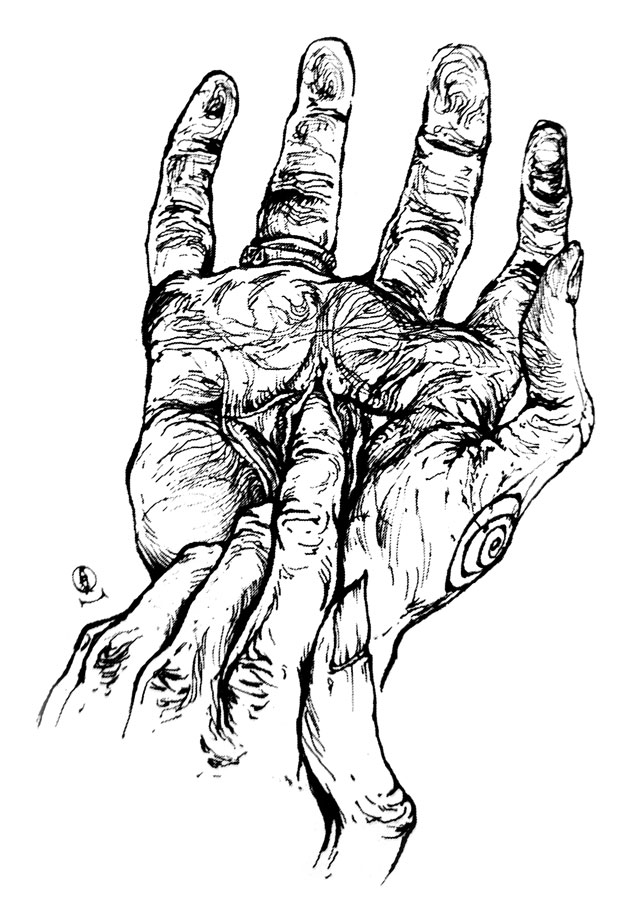 In all, Time, Fate and Spider Magic is an enjoyable, significant work. There has always been an enthusiasm and honesty to Orryelle's writing and perspective, devoid of any occult obfuscation, and this is true here, particularly in the way so much is presented in biographical form. The extent of this winning way may be determined by how easily one forgives the lack of rigorous referencing, and the occasional unverifiable statement is allowed to float by with nary a neuronic niggle.
Perhaps ironically, Time, Fate and Spider Magic does seem to be a victim of its very theme, enduring the ravages and vicissitudes of time. Inevitably, any printed work begins to date as soon as pen is put to paper, or pixel to screen, and with the sense of superiority that comes in living in times future relative to when this was originally written, it's hard not to look down on the naïve optimism of ye olde 2006; something that any 2014 revisions have not assuaged. As the anti-Grant, Orryelle is the kind of optimist who sees good times a'coming, and human advancement on the horizon, with grand shifts in consciousness and magickal magickness. Here, in the miserable dystopian world of 2018, it's hard not to feel that optimism may have been misplaced.
Included in the hardback version is a DVD that includes the Loom of Lila ritual dance theatre, the Chaos Clock film, the 8 Gates pathworking and an audio adaption of The Book of the Spider. How much these elements are viewed compared to how often the book is read remains to be seen, being largely rough and ready piece, typical of both the time, the technology and Orryelle's aesthetics.
Published by Avalonia.