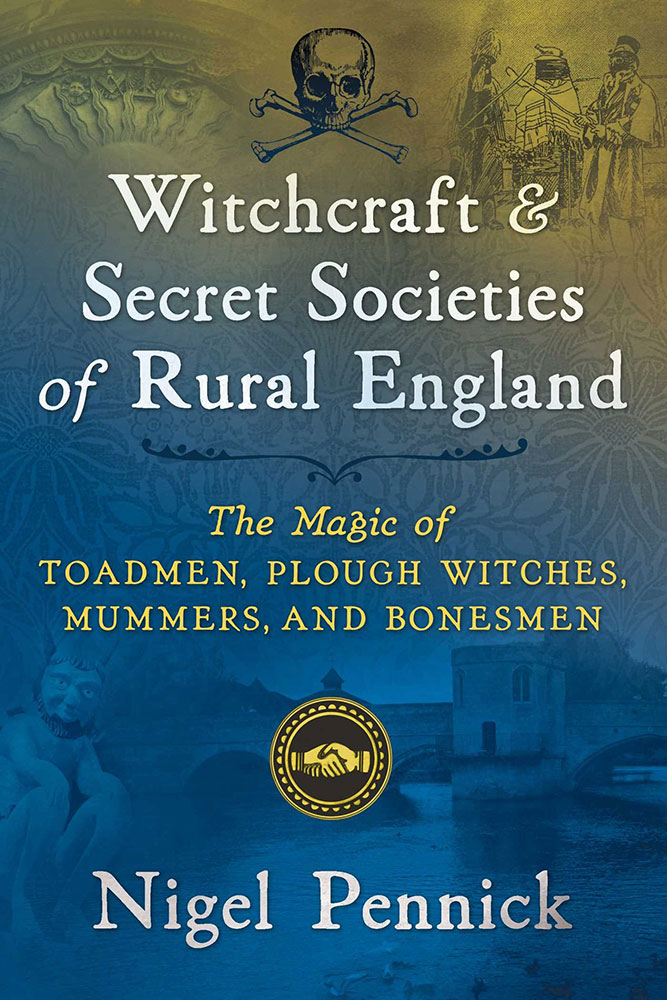 Subtitled The Magic of Toadmen, Plough Witches, Mummers, and Bonesmen, this recent volume by Nigel Pennick is a new edition of a work previously released in 2011 with the lovely, but considerably more circumspect, title of In Field and Fen. Always the documenter of esoterically-tinged folk practices, Pennick is well-equipped to explore an area that has seen increased interest in recent years as occult practitioners search for evidence of archaic antecedents with just the right sulphurous whiff of dark glamour. The toadmen and bonesmen of the subtitle fit this brief particularly well, but to think there is a corresponding overemphasis on them within these pages does the book a disservice. Instead, as often with Pennick's work (such as the recently reviewed Runic Lore and Legend: Wyrdstaves of Old Northumbria), there is an emphasis here on place and its spirit, and despite the broadness of the title's reference to "Rural England," the genii locorum are ones largely from a specific area of East England: Cambridgeshire.
Pennick defines this approach from the beginning, initiating it with an introduction in which he describes the 1968 demolition of a weather-board barn on a Cambridge street, removed to make way for the inexorable creep of urbanisation and disregard for anything not associated with Cambridge as a university town; despite the barn being several hundreds of years old and dating from a period when every aspect of the building was handcrafted by artisans. This ennui, this sense of loss and affection for the past, is something that permeates Witchcraft & Secret Societies of Rural England, not in an overwhelming, pedantic or self-righteous way, but as a guiding principle and modus operandi.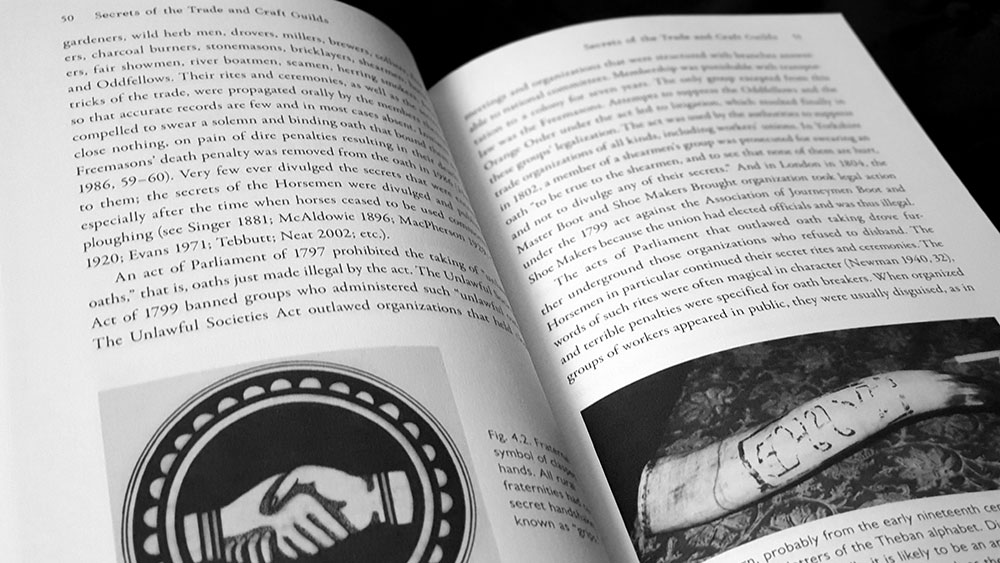 The emphasis on the spirit of place and the rural world of yesteryear means that what occurs within these pages is a lot less magical and considerably less to do with specific witchcraft than the title would suggest. The first major section, for example, is a lengthy discussion of drovers and the fairs to which they would drive cattle, with Pennick giving a thorough history from a rather mundane, purely historical perspective. It is only at the end of this exhaustive section that this grounding comes into line with the promise of the book's title and Pennick discusses the use of fraternal initiation and various ritual symbols amongst such groups of people. This is an admirable way to do it, providing complete context, rather than just jumping to the juicy occult bits.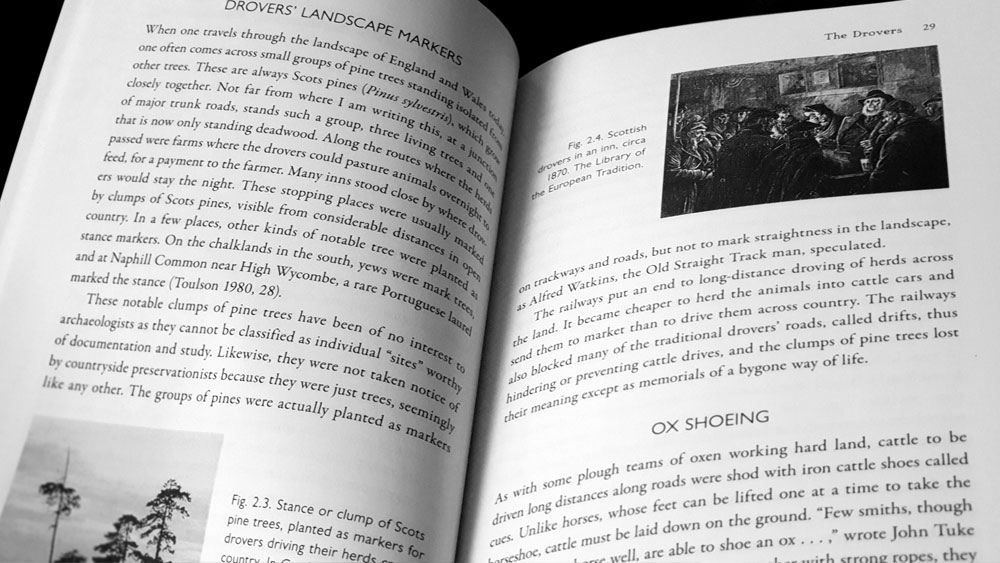 Though not as detailed as his information on drovers, Pennick does likewise with various other groups of tradespeople who developed their own esoterically-tinged secret societies: horsemen, gardeners, millers and shoemakers. Each of these shared certain similarities, including the idea of a word or words that provided the initiate with power and expertise in their field, with the Horsemen's Word being the most famous. Another element often found amongst these societies is the esoteric use of a special bone, usually from a toad, which empowered the user (giving horsemen, for example, their control over horses) and the procurement of which facilitated their initiation into their trade's secret society.
Pennick shows how the complex of symbols and associations built up around each of these trades spread beyond the rites and formulas practised secretly by these societies and into society as a whole. He documents events such as Plough Monday where ploughmen would participate in public activities of begging and disruption, dragging a plough in a riotous procession whilst dressed in costumes, faces painted piebald or red with ochre, led by a cross-dressed plough witch. In some situations, young men who had never participated in Plough Monday processions were designated as 'colts,' and would pull the plough as if they were horses, with a man with a whip driving these ponyboys on. This inversion of the world through performance and signifiers of alterity was extended into social activism, where the same techniques (guises, face painting, unruly processions and cross-dressing) were used to protest against harsh working conditions, insufficient wages and other injustices. The Rebecca Riots in 19th century Wales, for example, were in protest against exorbitant toll charges and saw tollgates attacked at night by gangs, often crossed-dressed as women, each led by a captain who was designated Rebecca, with the rioters considered her daughters.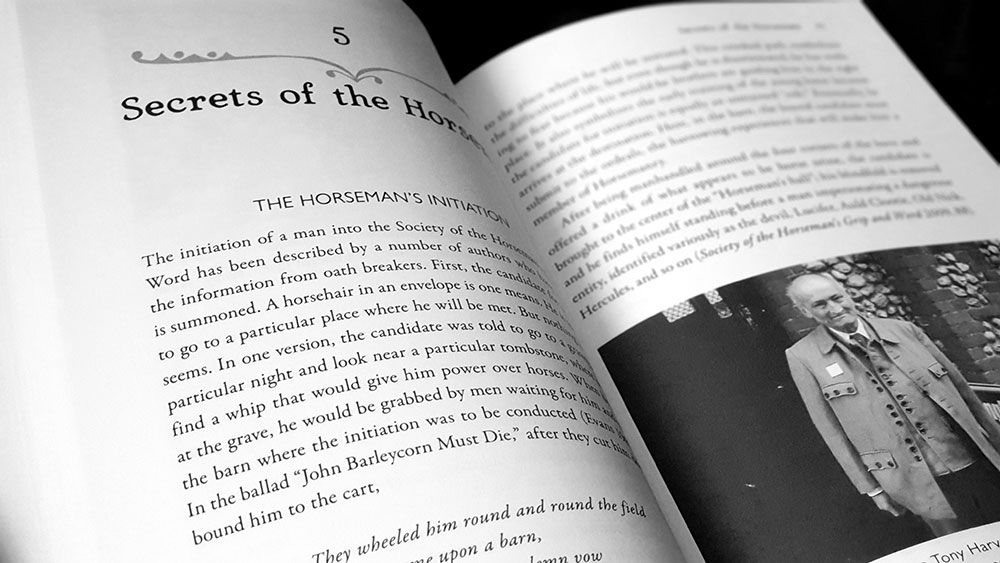 In the later sections of Witchcraft & Secret Societies of Rural England things move on to areas of specific witchery as Pennick turns to the Nameless Arte, a term used to apply to East Anglian magic as practiced by the trade secret societies and by cunning men, witches, wise women and quacks. Here, Pennick documents some familiar witchy figures, such as Daddy Witch, Old Mother Redcap, Jabez Few, Cunning Murrell and, of course, the classic George Pickingill.
Save for brief diversions into the theme of the devil in various folk practices and an outline of magical tools, Witchcraft & Secret Societies of Rural England ends by once again returning to the concept of place. First, Pennick discusses geomancy and spirits within the land, before exploring the intersections in the land between magic, spirit and farming, where the harvest and its resulting straw was loaded with significance.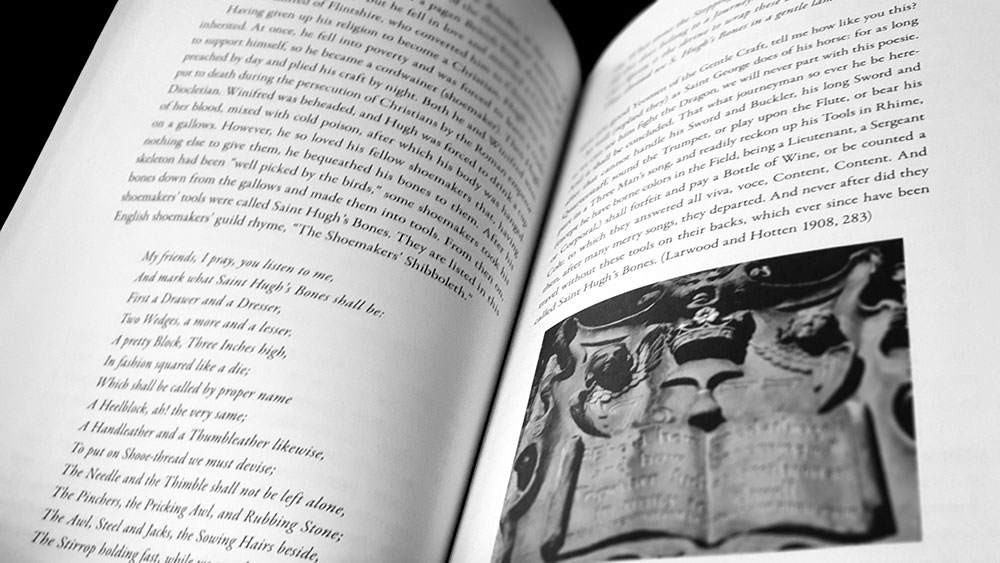 Throughout, Pennick writes with the level of aptitude and confidence you would expect of someone who has been doing this as long as he has. Primary sources such as local histories and almanacs are often quoted and listed in body, though some of the more esoteric aspects, like ritual formulae and procedures, appear without citation and seem to be less in the public record. Despite his clear passion for his topic, Pennick presents his information is a largely dispassionate way, with the work coming across as one of history, rather than an exemplar of a personally-invested occult system seeking validation in folk traditions.
Text design and layout have been handled to the usual high Inner Traditions standard by Debbie Glogover and Priscilla Baker respectively, with the body rendered in the perpetually popular Garamond and twinned, as ever, with subheadings in Gill Sans. Titles, including that on the cover, are in Nathan Williams' Heirloom Artcraft face, which has some lovely though unspecific hint of archaisms about it, with none of the typical distressing to suggest age, but with some delightful inverted horns on the serifs.
Published by Destiny Books