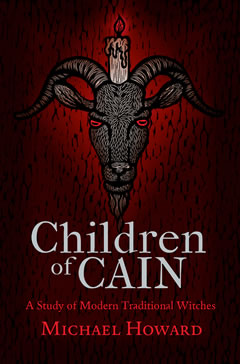 Way back in the mists of time, the first book I ever read about "witchcraft" was Laurie Cabot's Power of the Witch. Even at such a formative stage, there were things about it that didn't sit right with me; not least the diagram of chakras, laid out on an Egyptian style figure, in a book sprinkled with the dreaded C word (Celtic). Funnily enough, around the same time, I read my first book about runes, Michael Howard's Wisdom of the Runes, so this consideration of traditional witchcraft makes for an interesting journey full circle.1
Subtitled A Study of Modern Traditional Witches, in many ways, this book resumes where Ronald Hutton left off in Triumph of the Moon, considering in depth some of the figures that he briefly covered, but with the focus here being on those who claim independence from the system of Wicca promoted by Gerald Gardner. With almost fifty years studying and researching witchcraft, Howard is in the unique position of having known or corresponded with most of the key figures of modern witchcraft; many of who are now gone.
There are three main areas of historical modern traditional witchcraft2 that Howard considers before exploring some tangents and more recent expressions: Robert Cochrane's Clan of Tubal Cain, the related group The Regency and the Pickingill Craft claims of Bill Liddell. Howard's account of the Clan of Tubal Cain covers familiar ground for anyone that has devoured his previous writings on the subject as well as those of Evan John Jones, Doreen Valiente and more recently, Shani Oates. Howard does not shy away from looking as the personal side of Cochrane's life, which is perhaps inevitable given how so much of the story of the Clan is tied up with Cochrane's own personal mythology. Howard tends to highlight his erratic behaviour, which could be seen as a personal attack by those overly invested in Cochrane as a guru figure, but is perhaps better viewed as illustrative of his qualities as a trickster and atavistic archetype who has become as much a figure of myth as Tubal Cain and Goda themselves.
The consideration of George Pickingill is quite exhaustive, which is perhaps to be expected since Howard with his magazine The Cauldron was one of the original publishers of some of the claims by Bill Liddell. Liddell's theory that Essex cunning man George Pickingill was actually a grand master of nine covens who had direct influence on everyone from Gerald Gardner to the Golden Dawn is an appealing one, and one can't help feeling that Howard gives it as much space as he does just because of how glorious its grand vision is. By no means does he state his acceptance of Liddell's claims, but there's a feeling he wishes they were true. And who wouldn't? One crazy old village wizard weaves together almost every strand of nineteenth century English occultism. Who needs the Illuminati when you've got Old George.
Following these three histories, Howard takes a step back chronologically and looks at the 18-19th century quasi-magickal guilds such as the Horseman's Word and the Toadsmen. This consideration is perfectly placed as it shows how many of these rural secret society had themes that were synchronous with, or directly informed, the strands of Traditional Witchcraft that would publically emerge in subsequent years. For the Horseman's Word, Cain was revered as the first horseman and the presiding chief horseman was identified as the Devil, while the rites of the Toadsmen have been thoroughly explored by Cultus Sabbati magister Andrew Chumbley.
Where Children of Cain is at its most potentially invaluable is in the chapter on the Sabbatic Craft. As an empowered initiate of the Cultus Sabbati, Howard is well placed to present what is perhaps the largest consideration of the group in print so far. Ever so slightly hagiographic in tone, Howard's admiration for Andrew Chumbley is quite evident and he is nowhere as critical of his friend and their claims as he is of the arguably similar figure of Robert Cochrane. Most of the chapter, though, deals not directly with the Cultus Sabbati but takes the praxis of the group as an opportunity to explore various Cultus-relevant aspects of traditional witchcraft: the witches' sabbat, the wild hunt and witches' flying ointments.
Casting his net wider to cover areas of occultism that share the same atmosphere of traditional witchcraft, if not a direct link to those already covered, Howard also looks at the work of Austin Spare and New Zealand-born artist Rosaleen Norton, along with various American traditions (Victor Anderson's Feri tradition, Douglas McIlwain's Order of the Skull and Bones as well as American folk magick in general).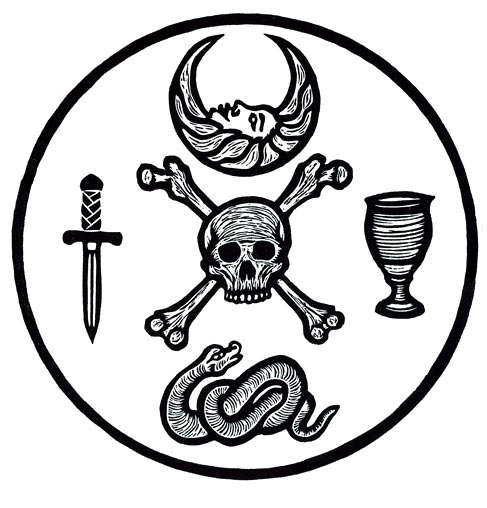 While not as rampant as Capall Bann titles, Children of Cain has some careless spelling mistakes and misplaced letters; although for some reason, this lessens as the book progresses. This is such a shame given the lengths that Three Hands Press have gone to in the presentation of this book, and it makes it all the more jarring to find them in such a well presented volume; with Capall Bann titles, the reckless spelling almost goes hand in hand with the cheap printing, generic formatting and cumbersome binding. Although it is not as exhaustively referenced as it could have been, many sources, including personal correspondences, are cited within the text, making for a feeling of a satisfying authoritative read.
In all, Howard's book is an important consideration of the strands of witchcraft history that diverge from the usual Gardner and Alexandrian "mainstream." It consolidates, arguably for the first time, a wealth of information about groups for which precious little has been written before. Although some may object to how their respective traditions have been represented here (where Howard's knowledge is perhaps familiar but not intimate), each strand is fairly and, on the whole, dispassionately represented. Given the nature of this subject, where claims of authenticity for one's tradition are so often a concern, the tone of an author is an important consideration. Howard's approach could be said to have a (to use a now rather dated reference) Mulder-like willingness to believe that is tempered with a Scullyesque critical approach that cautions him against totally subscribing to anyone's claim; at least in print.
Published by Three Hands Press
* * *
1. Although, to be fair, Howard's book did feature a Ralph Blum-style blank Wyrd rune, so time makes fools of us all.
2. Yes, I'm aware that categorisation makes almost no sense.